Partie du produit en acier inoxydable de fabrication de tôles
| | |
| --- | --- |
| Prix ​​unitaire: | 6 USD |
| Quantité de commande minimum: | 10 Piece/Pieces |

| | |
| --- | --- |
| productivité: | 10000 |
| marque: | Bergek |
| transport: | Ocean,Land,Air |
| Lieu d'origine: | Chine |
| Capacité d'approvisionnement: | 8000000 |
| Certificats : | IOS9001 |
| Code SH: | Non |
| Hafen: | ShenZhen |
Description du produit
Sheet metal fabrication is a key technology that sheet metal technicians need to master, and also an important process of sheet metal product forming. Sheet metal fabrication includes traditional cutting blanking, blanking, bending stamping, and other methods and process parameters, sheet metal parts tolerance requirements to meet DIN ISO2768, generally no special mold, with the overall low cost, small batch delivery time is short.
Precautions for sheet metal machining
1. The deployment method shall be consistent, convenient, material saving and processability
2. Reasonably select the gap and edging mode. The gap below T = 2.0 is 0.2, and the gap between T = 2-3 is 0.5. The edging mode adopts long edge and short edge (door panel)

3. Reasonably consider the tolerance and overall dimension: the negative difference goes to the end and the positive difference goes half; Hole shape and size: the positive difference goes to the end and the negative difference goes half.

4. Burr direction

5. Draw the sectional view in the position and direction of tooth extraction, press riveting, tearing, punch bump (package), etc

6. Check the material and plate thickness to the plate thickness tolerance

7. For special angles, the inner radius of bending angle (generally r = 0.5) shall be determined by trial bending

8. The places prone to error (similar and asymmetric) shall be highlighted

9. Enlarged drawings shall be added where there are many sizes

10. Places to be protected by spraying shall be indicated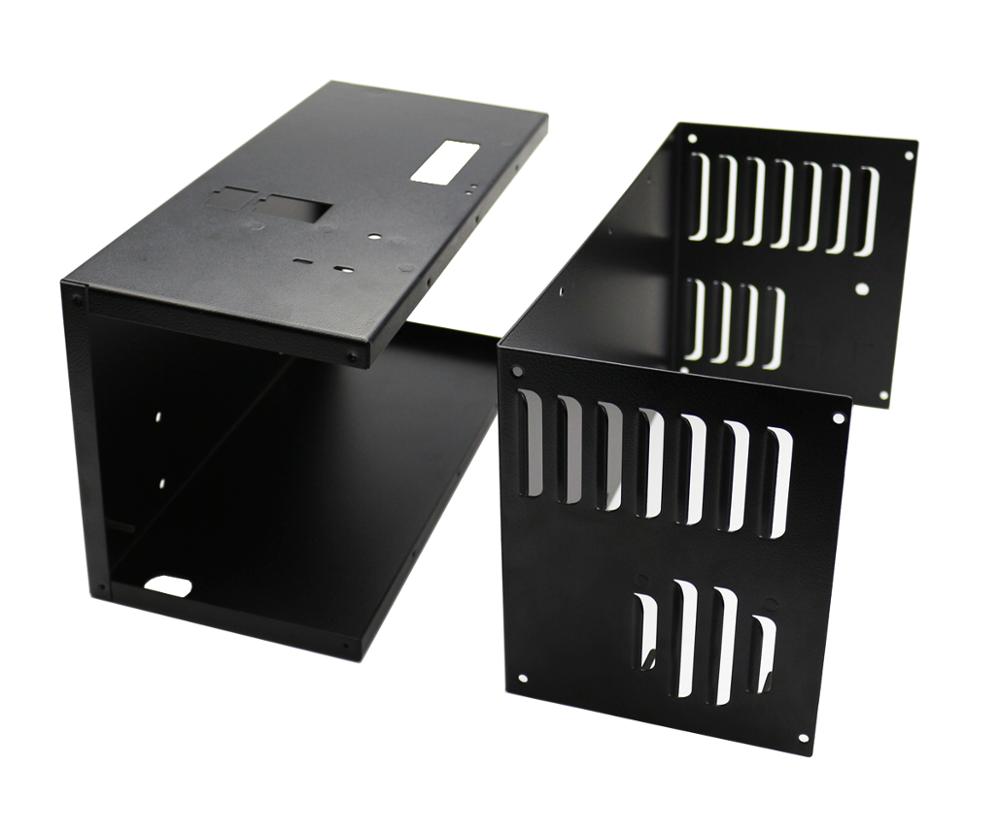 Sheet metal (usually steel or aluminum) plays an important role in construction and manufacturing. In the construction industry, it is used as a building and shell or roof; In the manufacturing industry, sheet metal is used for auto parts, heavy machinery, etc. When manufacturing sheet metal parts, manufacturers often use the following forming processes.

Crimping

Crimping is a sheet metal forming process. After the initial production of sheet metal, there are usually sharp edges with "burrs". The purpose of crimping is to smooth the sharp and rough sheet metal edges to meet the use requirements of the project.

Plier

Bending is another common sheet metal forming process. Manufacturers usually use brake press or similar mechanical press for metal bending. The sheet metal is placed on the die, and the punch is pressed down on the sheet metal. The huge pressure makes the sheet metal bend..

repassage

Sheet metal can also be ironed to obtain uniform thickness. For example, many beverage cans are made of aluminum. The aluminum metal plate is too thick for the beverage can in the original state, so it needs to be ironed to make it thinner and more uniform.

découpe au laser

Laser cutting has become a more and more common sheet metal forming process. When the sheet metal is exposed to high power and high density laser, the heat of the laser melts or vaporizes the sheet metal in contact with it, forming a cutting process. This is a faster and more accurate cutting method, which is automatically executed by computer numerical control (CNC) laser cutting machine.

estampillage

Stamping is a common sheet metal forming process, which uses stamping machine and die group to punch holes in sheet metal. During machining, the sheet metal is placed between the punch and the die, and then the punch is pressed down and passes through the metal plate, which completes the punching process.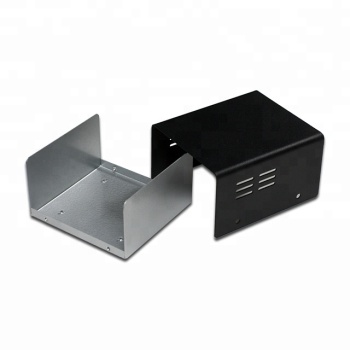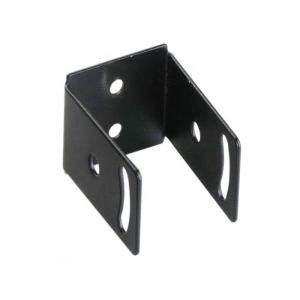 Détails du produit:
According to your drawings (size, material, thickness, processing content, required technology, etc.)
Material: carbon steel, SPCC, SGCC, stainless steel, aluminum, brass, copper, etc
Processing: Laser cutting, precision stamping, bending, CNC punching, grinding, riveting, drilling, welding, and so on
Surface treatment: drawing, polishing, anodizing, powder coating, electroplating, screen printing, sandblasting, etc
Tolerance: ±0.1mm, 100%QC before delivery, can provide quality control table
Size: Accept custom size.
Colors: white, blank, silver, red, gray, Pantone, RAL, etc
Drawing format: DWG, DXF, STEP, IGS, 3DS, STL, SKP, AI, PDF, JPG, draft.
Price terms: EXW, FOB, CIF, DDP, etc
Payment term: Sample: 100% payment before production
Mass production :(50% in advance as deposit, balance before delivery)
Certificate: ISO9001:2015 / SGS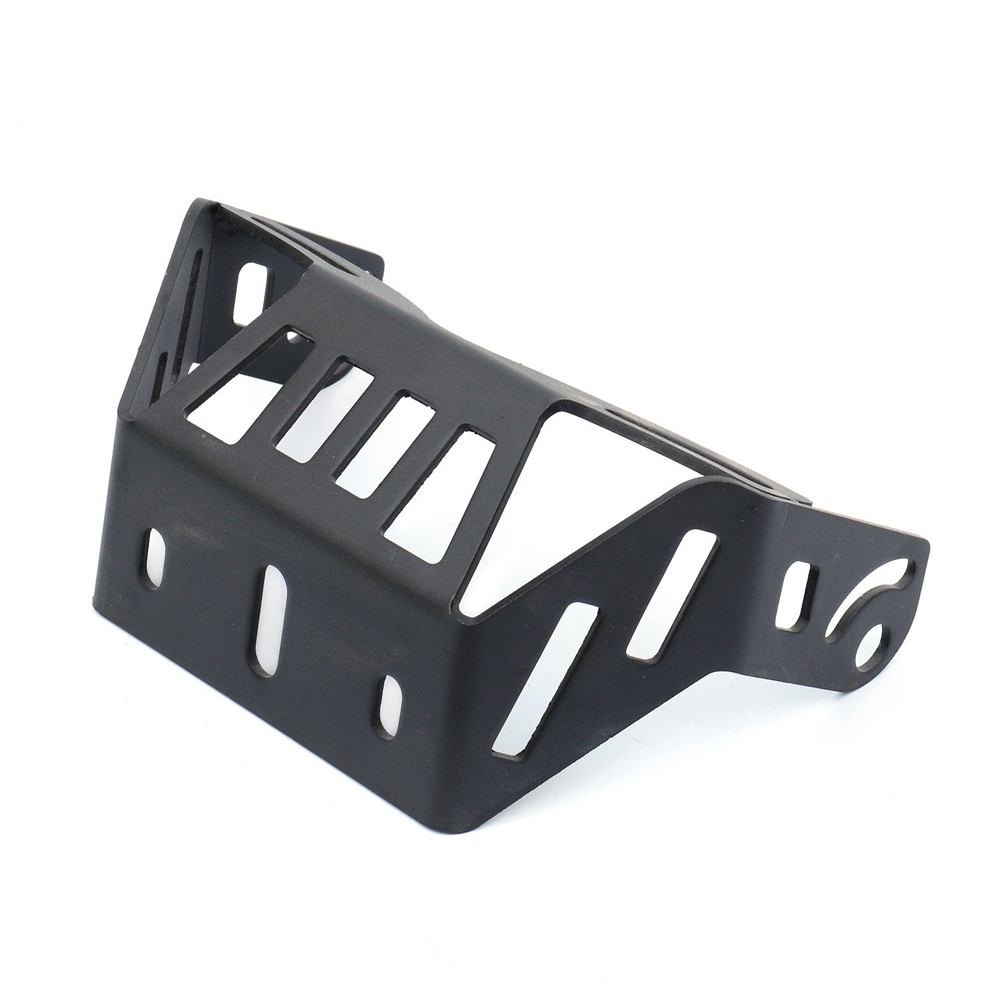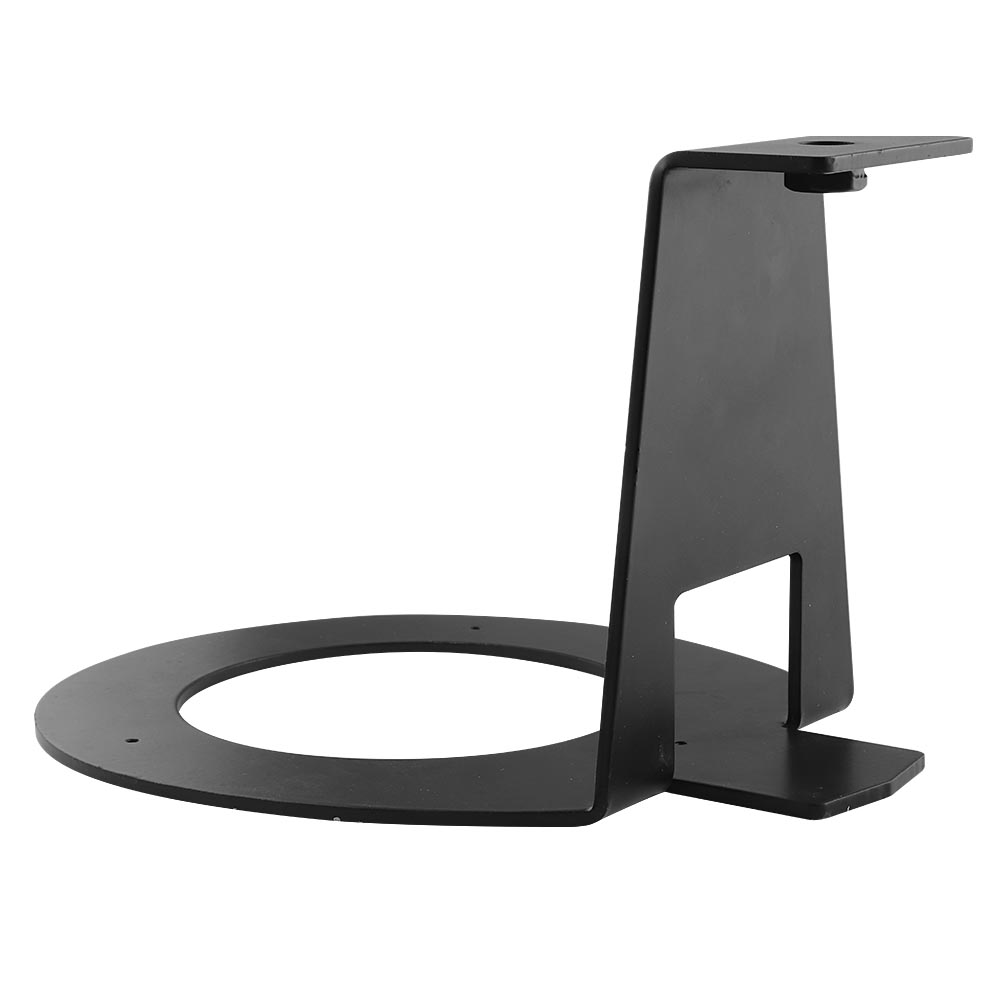 FAQ:
Q1: Are you a factory or a trading company?
A: We are a factory, so we can offer you competitive prices.
Q2: What kind of services do you offer?
A: OEM sheet metal processing, CNC processing, stamping tool manufacturing, etc.
Q3: What information is required for a quotation?
A: In order to quote for you earlier, please provide us with the following information at the time of inquiry.
1. Detailed drawings (STEP,CAD,SOLID Works,DXF,PDF)
2. Material requirements (SUS,SPCC,AL,SECC,SGCC)
3.Surface treatment(powder coating,planting,sand blasting,polishing,oxidization,brushing,etc)
4. Quantity (per order/month/year)
5. Any special requirements or requirements, such as packaging, delivery, labeling, etc.
Q4: What if there are no drawings?
A: Please send your sample to our factory, then we can copy or provide you with a better solution, please send us pictures or sketches with dimensions (thickness, length, height, width), if the order is placed, CAD or 3D files will be made for you.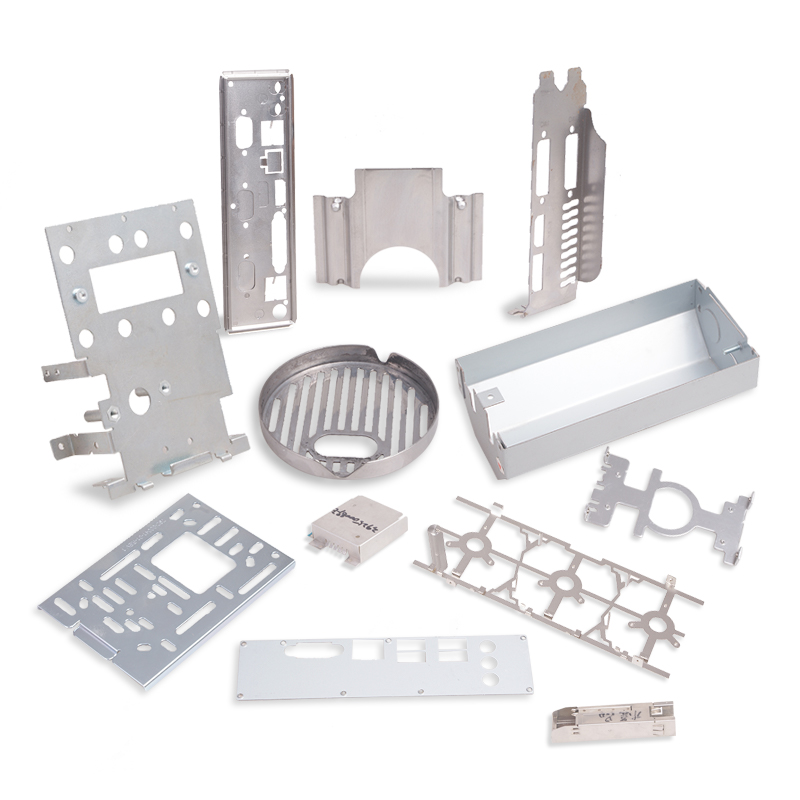 Pourquoi nous?
We have many years of experience in sheet metal, CNC processing production, has an advanced sheet metal processing production line, equipped with laser cutting, CNC shear, CNC punching, CNC bending, automatic riveting, automatic welding, automatic spraying, tooling, polishing, screen printing, assembly and another large workshop, has all kinds of advanced testing equipment, perfect testing process.
Shenzhen Bergek Technology Co.,LTD
Bergek est un fournisseur de services de fabrication de classe mondiale à Shenzhen. Nous disposons d'équipements de pointe pour fournir des produits personnalisés complets aux fabricants du monde entier, en nous concentrant sur l'usinage CNC et la fabrication de tôles. Découvrez pourquoi nous sommes un fournisseur privilégié d'entreprises de classe mondiale pour les aider à concrétiser leurs projets avancés d'usinage CNC et de tôlerie.
Non seulement l'usinage CNC, la fabrication de tôles Non seulement l'usinage CNC, la fabrication de tôles mais aussi le traitement de surface, l'assemblage et l'expédition, quelles que soient ses pièces métalliques ou plastiques, envoyez-nous simplement vos dessins, nous vous aiderons dans la réalité, mais aussi le traitement de surface, assemblage et expédition, quelles que soient ses pièces en métal ou en plastique, envoyez-nous simplement vos dessins, nous vous aiderons dans la réalité.
Nom de la compagnie: Shenzhen Bergek Technology Co.,LTD
représentant: Xiong Kui
Produit / Service: fabrication de tôle , service de découpe laser , pliage de tôle , usinage cnc , pièces de commande numérique par ordinateur , pièces de fraisage cnc
Capital: $1 Million
Année d'Etablissement: 2017
Volume total annuel des ventes (en millions de US $): US$5 Million - US$10 Million
Pourcentage des exportations: 81% - 90%
Total volume d'achat annuel (en millions de US $): US$2.5 Million - US$5 Million
Nombre de Lignes de Production: 5
NombrNombre du Personnel de R&e du Personnel de R&D: 5 -10 People
Nombre du Personnel de QC: 5 -10 People
Service d'OEM fourni: yes
Superficie de l'Usine (mètre carré): 3,000-5,000 square meters
Adresse de l'Usine: 松岗街道潭头西部工业区A17栋1楼
Personne À Contacter: Ms. Yang Rong
Numéro De Téléphone: 86-0755-2300316